Product Description
Parameter of spray material
Our company is the leader in spray material technology . Our company also have Airless Spray Equipment ,small excavator , Road Construction Machinery , Packing Machine ,snack machine .,chemical material, air polisher.
Chemical Material is a mixture consisting of polyether polyols, silicone stabilizer, flame retardant and catalys. Polyurea Spray Material is a light yellow liquid at room temperature. Polyols Foam Material has been developed to produce B1 class fireproof outer wall spraying thermal insulation polyurethane foam in conjunction with polymeric MDI.
SPC-1007 series polyol is a fully formulated polyol blend developed for spray application of polyurethane rigid foam. The component ratio of has been adjusted to make it suitable for polyurethane foam spraying machine using with a fixed volumetric component ratio of 1-1.2 : 1.
Polyurethane Foam already contains sufficient quantity of blowing agent HCFC 141b to achieve the foreseen foam density.
Application of Polyurethane Spray Material
Waterproof works :tuunel ,high -speed rail ,stadium ,roof ,basement ,etc
Anti-corrosion works :internal and external wall of pipes ,storage tanks etc
Anti -abrasion works ,ocean works,industral terrace ,sports ground,film props
Terrace works : Court field and stand ,pedestrian passageway etc
Images of spray material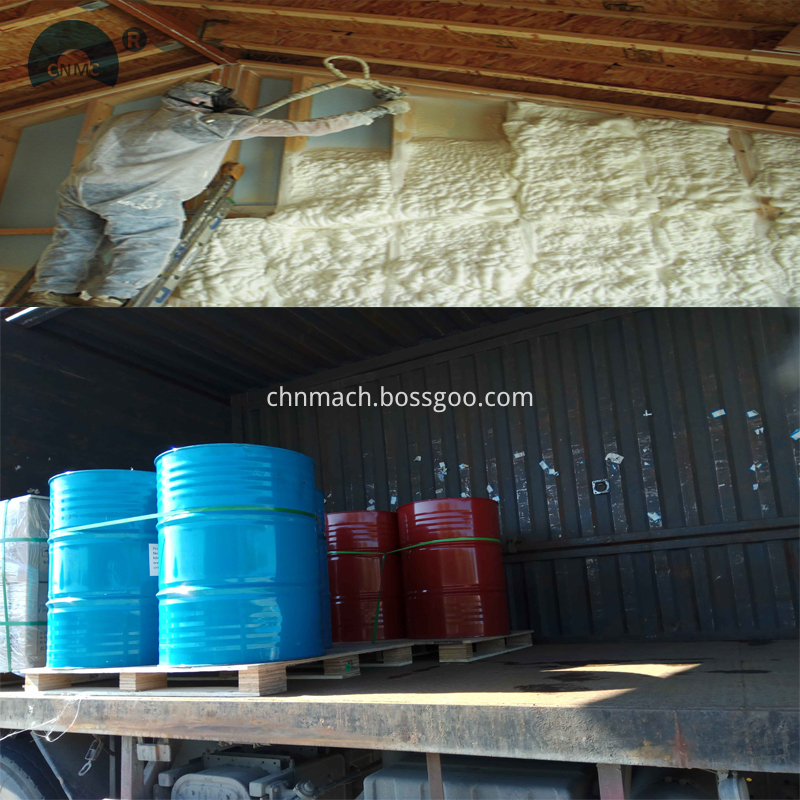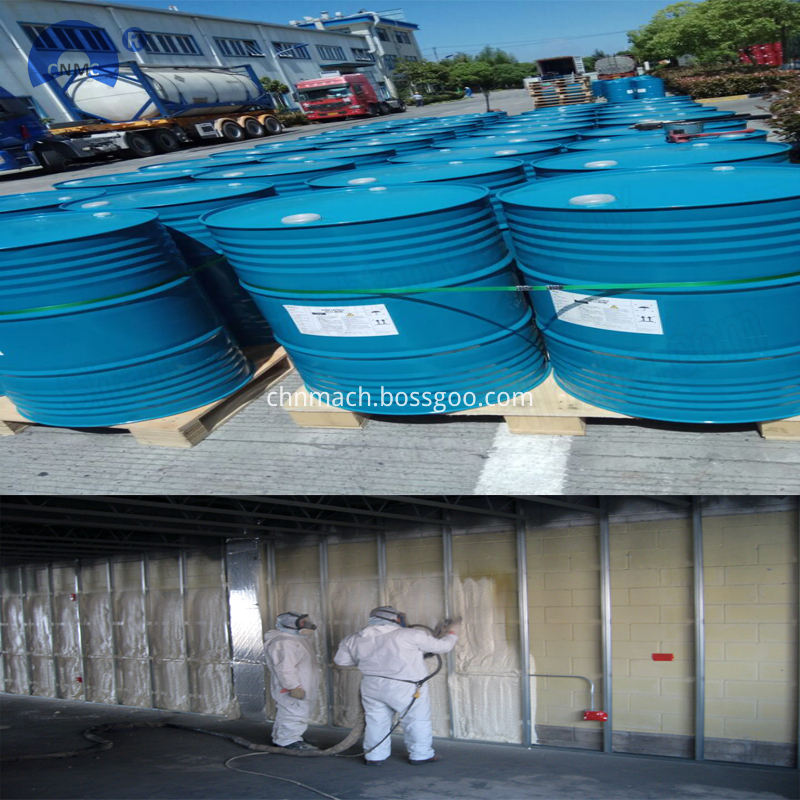 Contact