Product Description
Parameter of polyurea spraying foam machine

Spray Foam Equipment for Polyurea elastomer coatings are sprayed to form a dense, continuous, and complete thick coating film by means of a high-pressure airless impingement mixing process to prevent water penetration or water molecules from penetrating to achieve water resistance. There is a gap between the molecules of the polyurea polymer coating film, and the gap level is about several nm. The diameter of water molecules is 3 nm. It is reasonable to say that a single water molecule is a molecular gap that can be coated by polyurea, but the water in nature is usually in association, and dozens of water molecules form a large molecular group due to hydrogen bonding. The diameter of this macromolecule is larger than 20 nm, so it is difficult to pass the gap between the polyurea polymers, which is why the polyurea coating film has a waterproof function.
Shandong Hightop Machinery Co., Ltd is the leader in polyurethane technology . Our company is mainly in engaged in Spray Foam Machine, Polyurethane Foaming Machine, Spray Foam Equipment, Spray Foam Insulation Machine also have Airless Spray Equipment ,small excavator , Road Construction Machinery , Packing Machine ,snack machine .,chemical material, air polisher.
Technical Parameters: Polyurethane Spray Foam Machine
Model number :CNMC-58
Power source: single phase 220V 50Hz
Heating power: 7.5KW
Driven mode: hydraulic
Air source: 0.5~0.8 MPa ≥0.9m³/min
Raw output: 2~12 kg/min
Maximum output pressure: 11Mpa
AB material output ratio: 1:1
Introduction of Polyurethane Foam Spray Equipment Machine

Polyurethane Spray Insulation Machine
Features:
Pu Foaming Machine,Polyurethane Foam Insulation
1. Stable cylinder supercharged unit, easily providing adequate working pressure;
2. Small volume, light weight, low failure rate, simple operation, easy mobility;
3. Adopting the most advanced ventilation method, guarantee equipment working stability to the maximum;
4. Minimizing spraying congestion with 4-layers-feedstock device;
5. Multi-leakage protection system to protect the safety of the operator;
6. Equipped with emergency switch system, help operator deal with emergencies rapidly;
7. Digital counting system can understand original consumption timely;
8. Reliable & powerful 220V heating system enables rapid warming of raw materials to the best state, making sure it works great in cold condition;
9. Humanized design with equipment operation panel, super easy to get the hang of it;
10. Feed pump adopts big change ratio method, it can easily feed raw materials high viscosity even in winter.
11. The latest spraying gun has great features like small volume, light weight, low failure rate, etc;
Images of Polyurethane Foam Spray Equipment Machine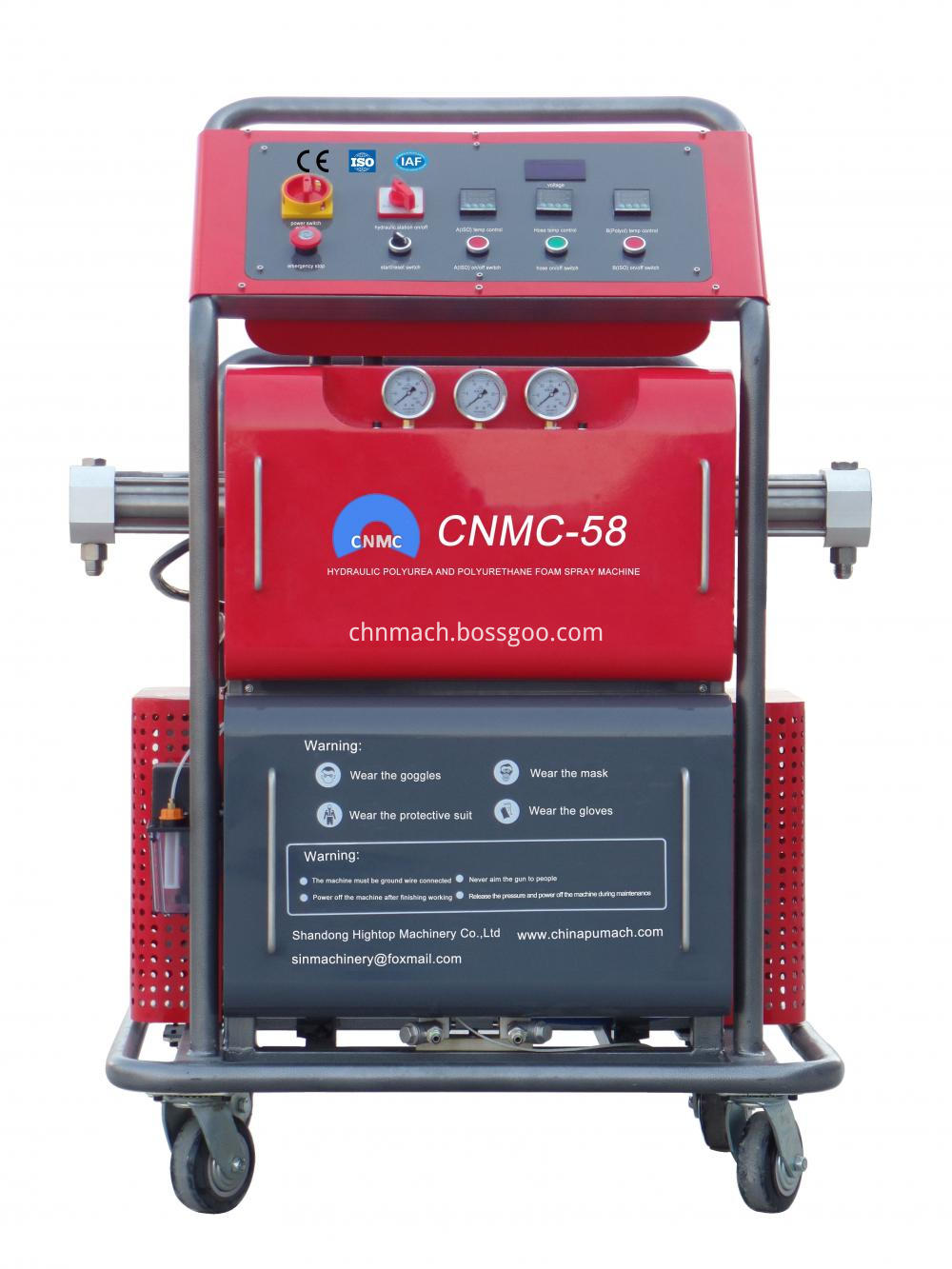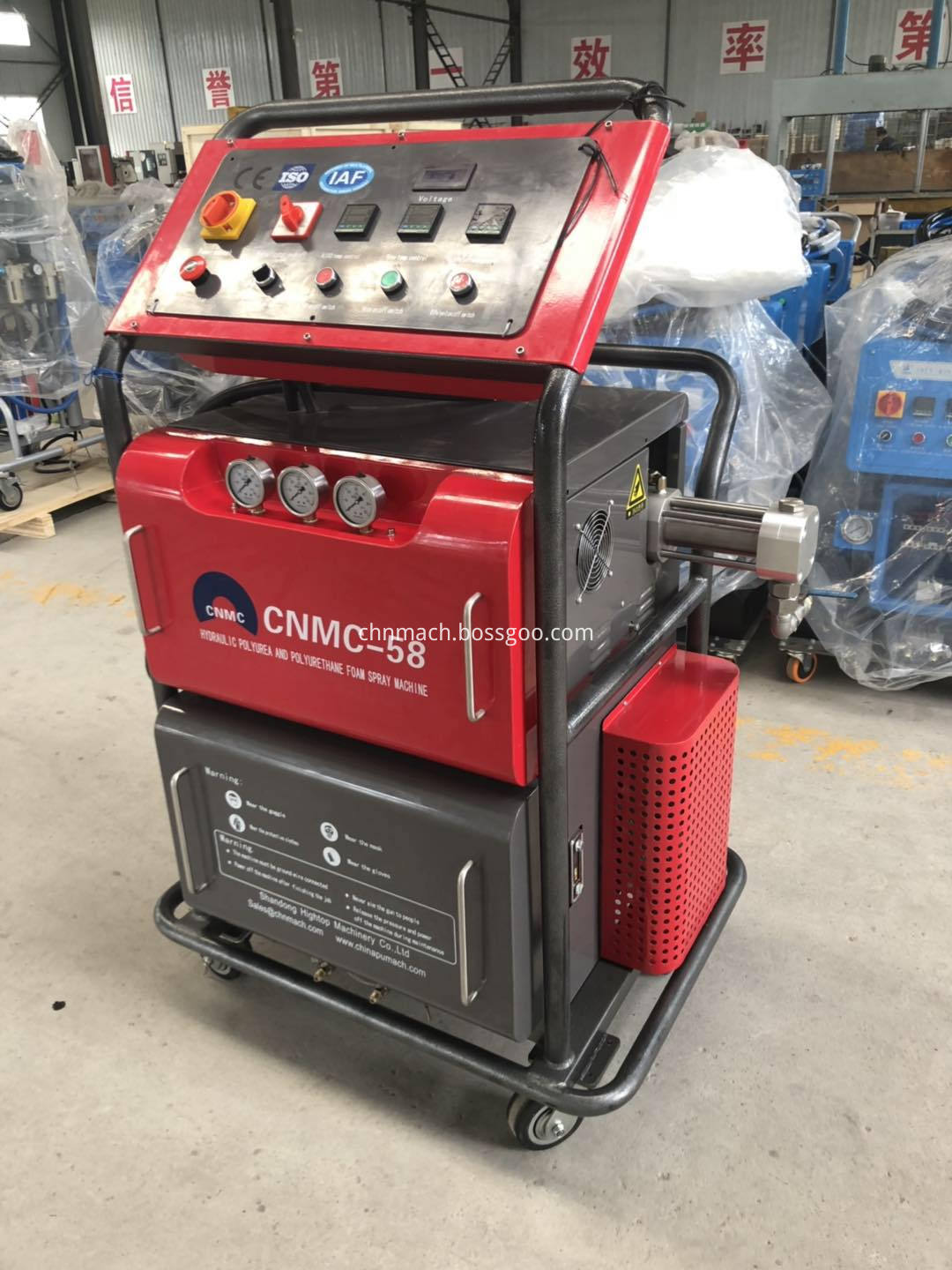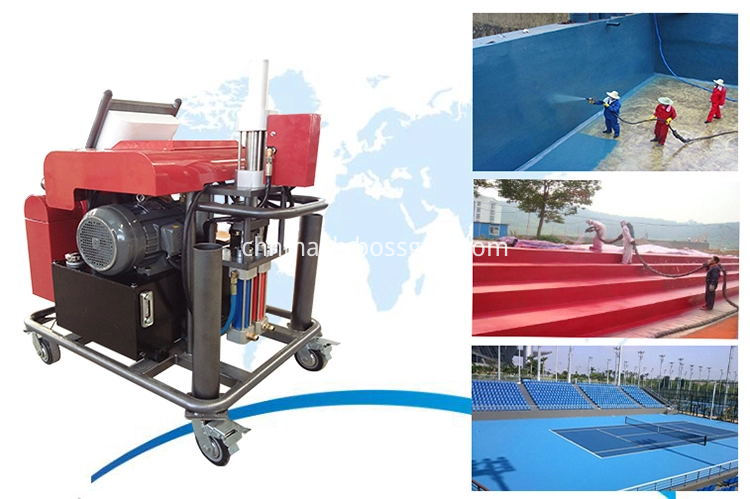 About Us
China Machinery Co. ,Ltd (CNMC), established in 1980, is an important and a large construction engineering equipment joint-stock enterprise Group of Shandong province, It has several wholly-owned subsidiaries, company headquarters is located at Jining Shandong province.
We have CE Certificate,SGS Product Certificate, ISO9000 Quality Control Certificate and BV Supplier Certificate, Our machine had win much good reputation through its quality and nice performance. Nowadays Our products have been exported to 127 countries and regions over the world.
Certificate
Our Factory
Customers Visit
Exhibition
Contact